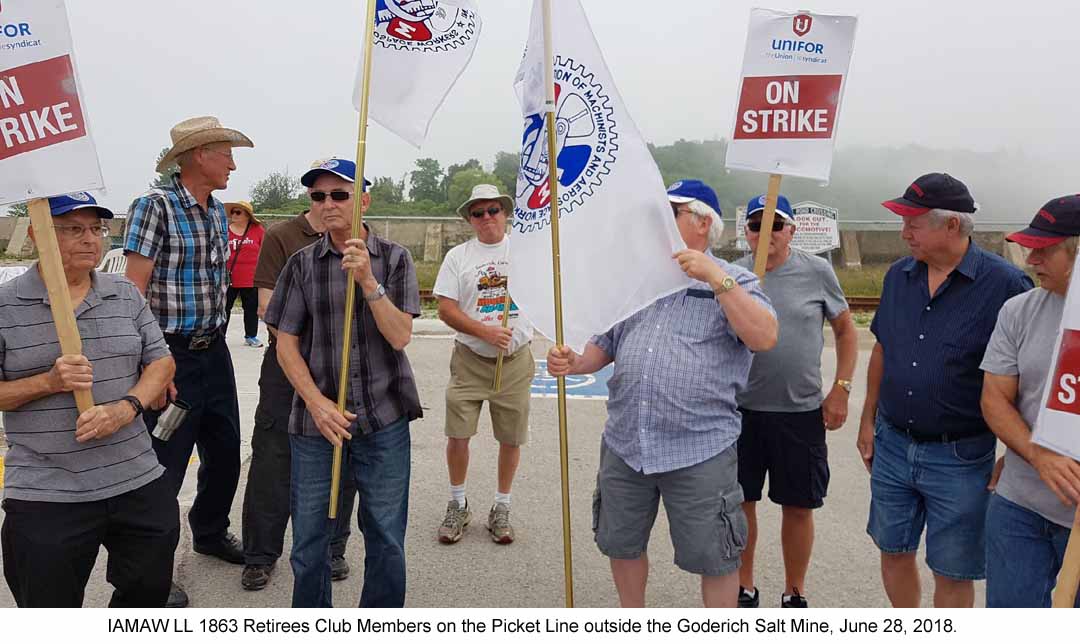 In a demonstration of solidarity IAMAW LL 1863 Retirees Club, stood beside UNIFOR Local 16-O on the picket line with striking workers at the Goderich Salt Mine. These union Brothers and Sisters have been on strike against Compass Minerals since April 27, 2018.
On the afternoon of June 28, 2018, UNIFOR Local 16-O held a rally and appreciation event where the LL 1863 Retirees Club stood on the picket line while the Union Brothers and Sisters were at the rally.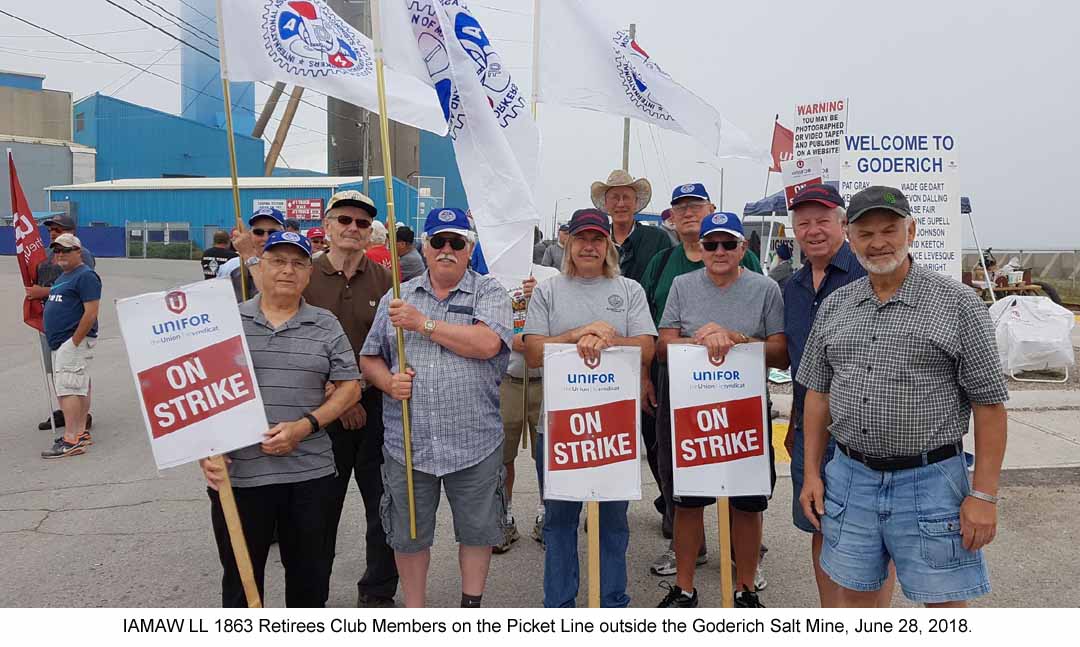 The UNIFOR members have been battling replacement workers and fighting against a long list of concessions. For more information click on the link below.