It has been ten years since the closure of the Volvo Motor Graders plant in 2009. The news sent a shock wave through the community when it was announced that the town's largest employer would be closing its doors for good – effectively displacing 500 loyal and veteran employees.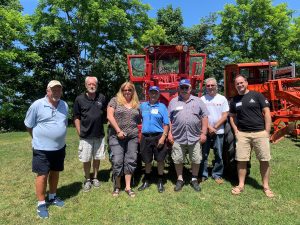 In an effort to continue the company's legacy, the IAM&AW Local Lodge 1863 Retirees Club is organizing a 10-year Reunion for all past DRMCO, Champion Road Machinery, Volvo Motor Graders employees.
The event was held on Sunday July 21st, 2019, at Lions Harbour Park, Goderich.